Penny Lewis and The Culinary Cottage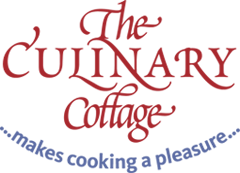 We are very pleased to welcome on board the amazing Penny Lewis as our Chef Demonstration Director.
Penny, is the "The Country House" chef, and the the owner and proprietor of The Culinary Cottage, a 150-year-old country cottage that she converted into a cooking school and B & B overlooking the Black Mountains near the town of Abergavenny, Wales. Penny is known internationally as a much-called upon chef to the British aristocracy. Her clients include, Lords, Ladies, Dukes and Earls. Private dinner parties hosted for HM The Queen and HRH The Duke of Edinburgh are among Penny's notable experiences.
The Culinary Cottage is a haven for food lovers and offers a selection of residential and one day cookery courses, catering for students of all abilities from a basics 5-day course to dinner parties made stress-less to an advanced course for the more experienced.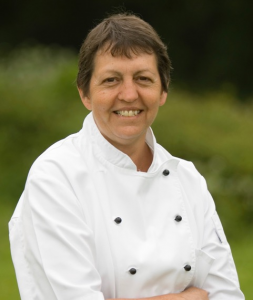 Whatever your skill, whatever your taste, the Culinary Cottage is sure to have something just for you! From beginner's courses to advanced à la carte cooking, Penny will guide you effortlessly through each step of the way.
We offer a range of gift vouchers to allow your loved one to learn how to marinate, flambé and sauté like a true culinary connoisseur. So if you know someone who wants to acquire the skills, knowledge and confidence to prepare a mouth-watering array of delectable dishes, why not buy them a gift voucher for one of our inspirational cookery courses?
A typical day starts with an informal breakfast, followed by advance preparation for the evening's dinner as well as making a light 2-course lunch for all to enjoy, over which the morning's activities are discussed and menus are planned.
Tips and hints are provided throughout all sessions and students are provided with a comprehensive portfolio of recipes and menu suggestions at the end of each course. All courses are restricted to small numbers to ensure everyone becomes fully involved in all aspects of preparation, plus each student will be given a portfolio of recipes, menu ideas and hints and tips to take home.
Call now on 01873 890125 to find out more about Culinary Cottage cookery courses for all.