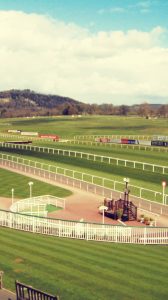 We today have great pleasure in announcing that the Wye Valley Food Festival is to be held at Chepstow Racecourse on the 1st & 2nd September 2018.
Chepstow Racecourse is the most perfect venue for our inaugural event giving us the scope and the space for our imaginations to run wild and create a great day out for the family.
Entry to the event is FREE, so you can spend more on food and drink and less on those on expensive wristbands and day passes that you get at other Food Festivals .
As well as loads of food and drink to eat and buy, we are also planning Cooking demonstrations and talks and things for the kids to keep them entertained too.   We won't let you in on all our secrets just yet though, we'll be formally announcing more exciting news shortly.
Watch our Facebook, Twitter and on our Website for more information.